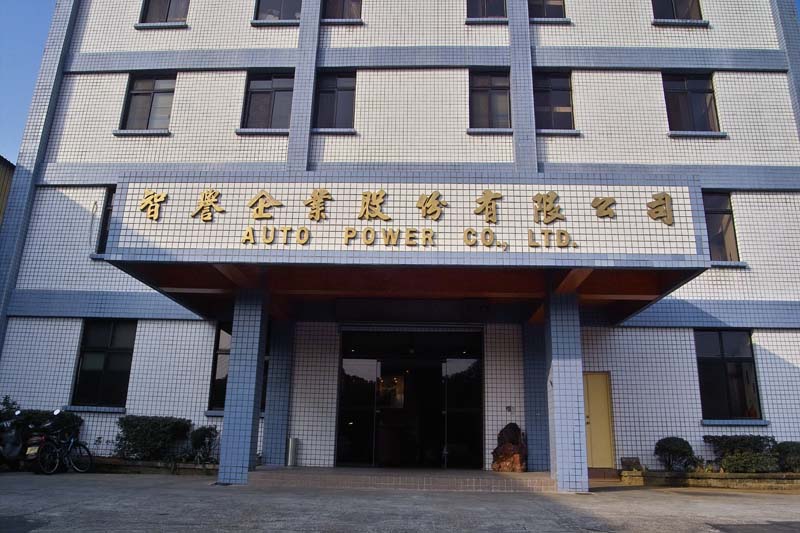 Name: Auto Power Co., Ltd.
Address : 100, Lane 109, Fufeng S. Rd, Yangmei Dist., Taoyuan City 32663, Taiwan, R.O.C.
Established in: 1974
Business Scope:

Manufacturing & Marketing of Automobile Parts, Accessories, Mold Manufacturer &

Art Burglary Resistant Door Plate
Area : 66,000 square meters
Capital : US$ 10,000,000
Sales : US$ 30,000,000
Employees : About 250
Formally established in 1974, Auto Power is a professional manufacturer and our factory area has been expanding up to 711,300 ft2 by now. Our main product lines including Impact Bar (Bumper Reinforcement), Front Panel (Radiator Support), Absorber, Bracket, Steel Bumper, Hood & Wing (Fender)…etc. auto body parts.
With over 40 years' efforts, we are now playing a significant role in body parts industry in Taiwan, not only because we are capable of producing OEM quality parts but also we are able to meet the market demand for products with high quality and inexpensive prices. For next decade, other than improving our production process, stabilizing our product quality, and lowering our production cost, our main goal is to make Auto Power more internationalized.
Although our internal structure, human resources and business strategies all go the right directions so far, we are still aware of the threats and competitiveness from rival companies in the future. At the moment, we have had the ISO-9001 & CAPA, NSF tested and approved to enhance our company strength.
High quality and reasonable price are our company policy. With our staff rallying around and following the five Auto Power management spirits –"Quality & Service"; "Flexibility & Speed"; "Innovation & Improvement";
Learning & Growth"; "Co-existence & Prosperity", we hope the clients in our business network can be thriving and flourishing.